Orthodontic services from an internationally experienced specialist, Dr Lesley Short
The Country Dentist is very pleased to have Dr Lesley Short as our visiting orthodontist. Dr Short is an Australian Dental Board (ADB) specialist orthodontist with over 20 years experience, having trained and worked in Australia, Canada and the USA. Lesley offers a wide range of orthodontic services and products including (almost) invisible Incognito braces and Invisalign.  She has successfully helped thousands of adults and children improve their smiles.  As a mother of three children who have all had orthodontic treatment, she has a reputation for helping children feel at ease.
At the bottom of the page are answers to some common questions about Orthodontics and Orthodontists, which we hope you find useful. Are rapid results important to you? For some people, Dr Short may be able to reduce treatment time with braces to as low as 8 months, that is a reduction of 66% compared to regular treatment which takes about 2 years.
What is the difference between an orthodontist and a dentist?
An orthodontist is a dentist that has trained and specialised in the field of orthodontics.  In Australia, the Australian Dental Board has to be satisfied that the orthodontist has gained the required qualifications and experience before they are able to use the title 'Specialist Orthodontist'.  As a Specialist Orthodontist, Dr Lesley Short has completed over 5,000 hours in orthodontic training, compared to the standard 20-30 hours of orthodontics covered in general dentistry training.  She has been working only as a Specialist Orthodontist for over two decades, and opened her practice in Noosa in 2012, servicing people from all over the Sunshine Coast and as far away as Hervey Bay and Rockhampton in Central Queensland.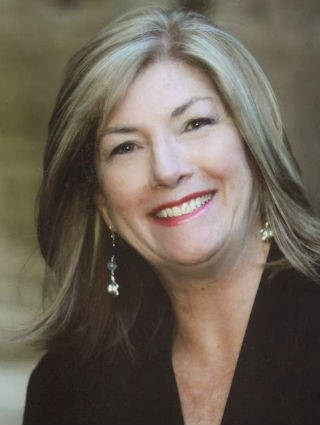 Why would you see an orthodontist?
There are many possible reasons why someone would seek the help of an orthodontist.  Apart from the cosmetic side of having a beautiful smile, orthodontic treatment can help address issues such as teeth grinding and difficulties eating or speaking. Orthodontists specialise in the diagnosis, prevention and treatment of problems in the alignment of teeth and jaws. The technical term for these problems is malocclusion, which literally means bad bite. Common problems treated by Orthodontists include:
Wide gaps between the teeth
Misaligned or crooked teeth
Impaired speech or eating
Reduced long-term health of gums and teeth
Teeth grinding (or Bruxism)
Excessive wear or trauma of the teeth.
The underlying cause of the malocclusion may be misaligned jaws rather than teeth.  Early intervention with children can help address jaw misalignment, although jaw surgery may be required in adults.
Can I get invisible braces? How much do they cost?
Many people believe that Invisalign® aligners are braces. In fact, they are an alternative to braces similar to a mouthguard. Invisalign® can be suitable in cases where small to moderate change is required.  Another alternative to traditional braces is the use of Incognito lingual braces or the use of mini implants to move individual teeth. Dr Lesley is skilled and experienced in the use of these alternatives and techniques which can provide the best solution for your specific needs.
Dr Short will be visiting the practice monthly on Thursday afternoons and evenings to make it easy for parents to attend appointments outside school hours. The dates for 2017 are as follows, 20
th

 July, 17th of August, 14th of September, 12th of October, 9th of November and the 7th of December.
Maroochydore Practice
Open 7 Days
Monday – Wednesday 9.00am – 5.30pm
Thursday 9.00am – 9.00pm
Friday – Saturday 9.00am – 5.30pm
Sunday 10.00am – 4.00pm
Phone 1300 32 77 66
Level 1, Sunshine Plaza
Murgon Practice
Open Monday – Friday 8.30am – 5pm
Phone 07 41 681540
103 Lamb Street